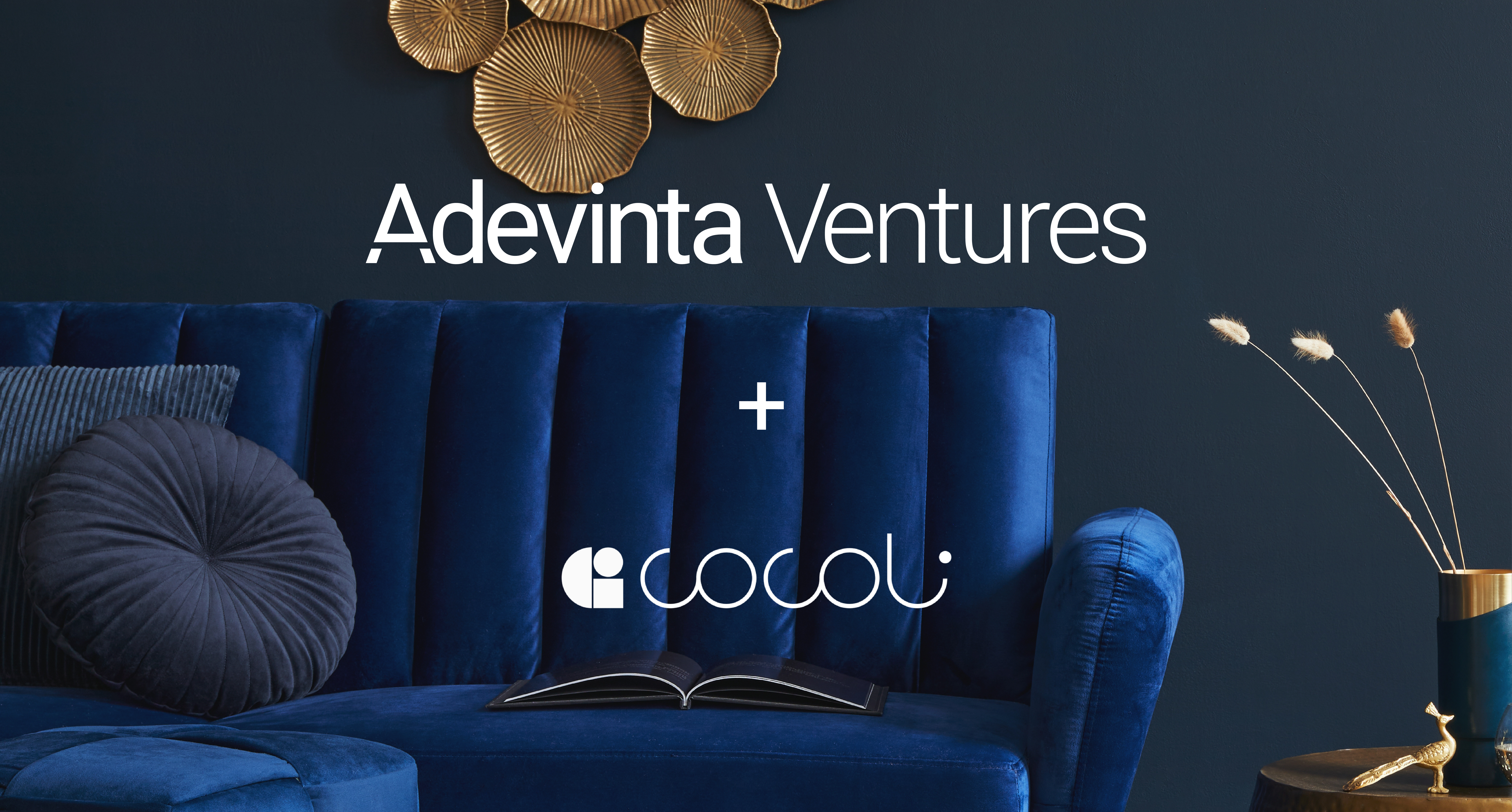 Barcelona and Berlin, 31 May 2023 - Adevinta Ventures, the investment arm of Adevinta, today announced its investment in COCOLI, a Berlin-based online platform for buying and selling pre-loved quality design furniture. Adevinta Ventures has invested in the seed funding round alongside impact-focused funds Ship2B Ventures and IBB Ventures. Additionally, business angels Justus Janauskas (Co-Founder, Vinted), Fanny Moizant (Co-Founder, Vestiaire Collective) and Helen Zeitoun (CEO & Founder, IPSOS, GfK) are investing for the second time in COCOLI's vision for a sustainable furniture marketplace.
The financial round totals €3 million and enables the online platform for pre-loved design furniture to build on its triple-digit growth delivered during the founding year. In the coming months, the COCOLI team will focus on optimising unit economics, measuring and improving the climate footprint of its activities, automating back-end technologies and advancing on its long-term goals in the fast-growing segment of the circular economy.
Founded in late 2021 by Gemma Comabella, Frank Stehle, Greta Schindler and Stefano Uliari, COCOLI has built a full-service solution for private sellers, furniture retailers and brands to market and ship their imperfect furniture supply that includes second-hand items, b-stock and returns. In 2022, COCOLI successfully partnered with internationally popular interior brands, including Sofacompany, MYCS and Blomus.
Stefan Grabmann, Principal at Adevinta Ventures, said, "COCOLI has created an innovative digital platform that allows buyers to shop for high-quality second-hand furniture while supporting sellers with a unique full-service logistics solution. We are excited to be part of their exciting journey as they continue to build towards becoming a European leader for pre-loved furniture".
Gemma Comabella, COCOLI's co-founder and CEO, commented, "We are delighted to welcome Adevinta Ventures as a new investor and strategic partner as we embark on the next phase of our growth. Furniture companies and individuals who want to furnish their homes are affected by high inflation and the supply-chain crisis. COCOLI offers three opportunities: private sellers find an additional source of income with us; good quality design furniture becomes accessible to more people thanks to reduced prices; and the circular economy becomes a real option when buying furniture."
-end-
Notes to editors
Media contact
Mireia Català
Corporate Communications
T: +34 620 46 80 28
mireia.catala@adevinta.com
About Adevinta Ventures
Adevinta Ventures is the investment arm of Adevinta, a global online classifieds specialist operating leading digital marketplaces in 11 countries. Adevinta Ventures invests in fast-growing European startups (from Seed to Series B) that can shape the future of marketplaces. Leveraging the top positions of Adevinta's brands (e.g. leboncoin, mobile.de, Coches.net, Fotocasa, Subito), Adevinta Ventures adds strong value and is a long-term partner to portfolio companies. Find out more at www.adevinta.com/ventures.
About COCOLI
COCOLI stands for Community for Conscious Living, and aims to give vintage furniture and designer b-ware a second life. COCOLI trades in quality-checked second-hand furniture from private sellers, as well as showroom pieces, certified vintage products, b-goods and end of stock collections. As early as 2022, COCOLI successfully partnered with internationally popular interior brands, including Sofacompany, MYCS and Blomus. COCOLI acts as a sustainability partner to the furniture brands, reducing the number of pieces of furniture that are disposed of. Customers can buy furniture treasures that have been checked for their condition for up to 70% less than their original price. Thanks to its innovative acquisition strategy, COCOLI has expanded its range of products from an initial 200 to more than 350,000 - and counting. For more information, please visit: www.cocoli.com.